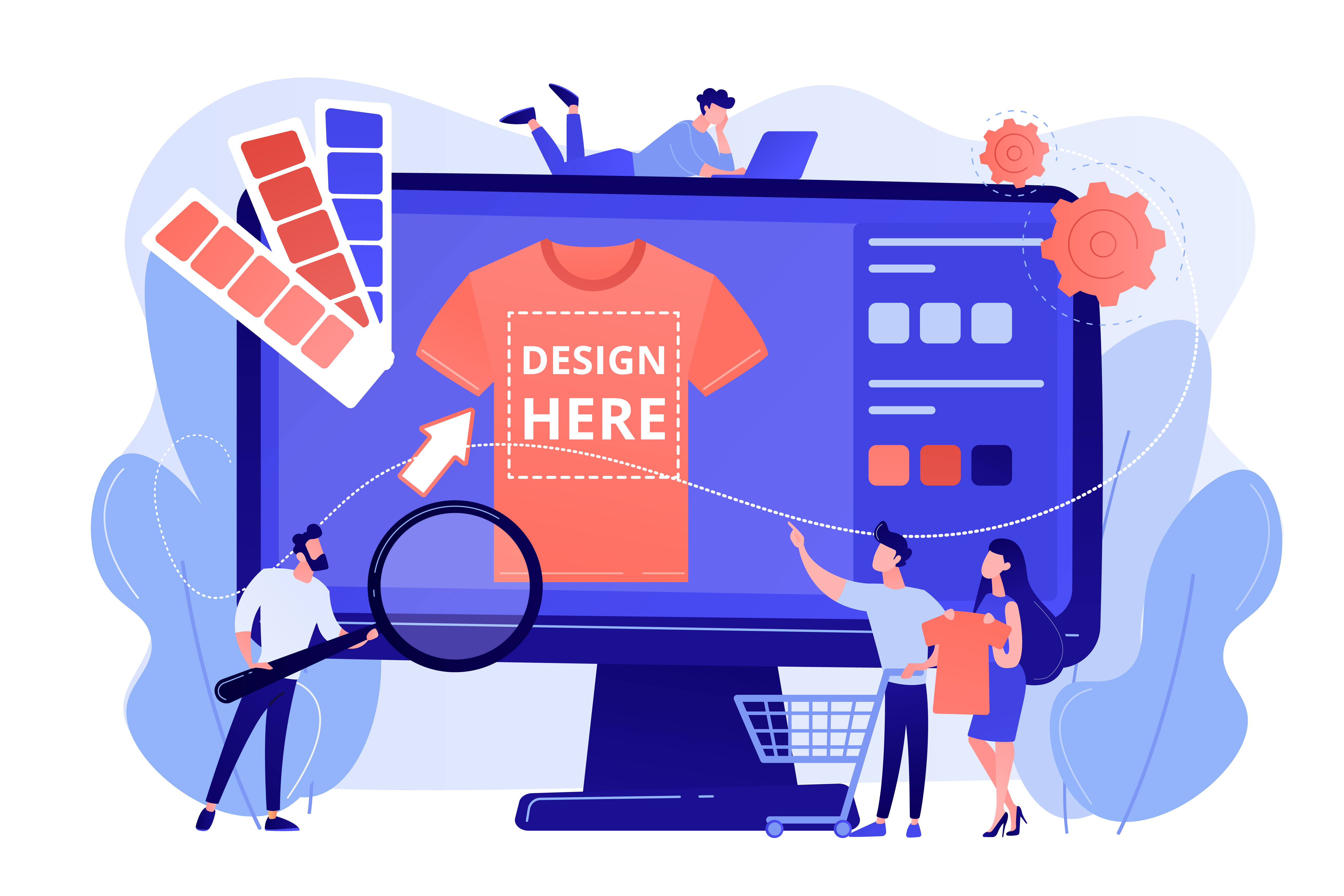 Introduction
When it comes to running a successful print-on-demand business, choosing the right platform is crucial. The print-on-demand industry has seen tremendous growth in recent years, and with numerous platforms available, selecting the best one for your business can be overwhelming. In this guide, we'll walk you through the key factors to consider when choosing a print-on-demand platform and help you make an informed decision that aligns with your business goals.
Platform Features and Capabilities
Evaluate the features and capabilities offered by different print-on-demand platforms. Look for essential functionalities such as easy product creation, integration with e-commerce platforms, a user-friendly design interface, and robust order management systems. Consider additional features like mockup generators, product personalization options, and branding customization to enhance your business offerings.
Product Catalog and Quality
Examine the product catalog of each platform and ensure it aligns with your niche and target market. Look for a wide range of product options, including apparel, accessories, home decor, and more. Assess the quality of the products, including the printing techniques, materials used, and overall durability. A diverse and high-quality product catalog will attract customers and contribute to the success of your business.
Integration and Compatibility
Consider the platform's integration options with popular e-commerce platforms such as Shopify, WooCommerce, and Etsy. Seamless integration simplifies the process of managing your online store, syncing inventory, and automating order fulfillment. Look for compatibility with other tools and services you may already be using, such as marketing platforms, analytics tools, and customer support systems.
Pricing and Profit Margins
Review the pricing structure of each print-on-demand platform, including product costs, base prices, and any additional fees. Compare the profit margins offered by different platforms to ensure you can price your products competitively while maintaining profitability. Take into account the platform's pricing flexibility, discounts for bulk orders, and any special offers or promotions available.
Printing and Fulfillment Network
Assess the platform's printing and fulfillment network to ensure efficient and reliable order processing. Look for platforms with a global network of production facilities, enabling faster shipping and lower shipping costs for your customers. Consider the platform's production turnaround times, order tracking capabilities, and ability to handle peak seasons and high order volumes.
Customer Support and Resources
Evaluate the level of customer support provided by each platform. Look for responsive customer service channels, including email, live chat, or phone support. Consider whether they offer resources such as knowledge bases, tutorials, and community forums to help you navigate the platform and address any challenges or questions that may arise.
Conclusion
Choosing the right print-on-demand platform is a critical decision that can significantly impact the success of your business. By considering factors such as platform features, product quality, integration capabilities, pricing, fulfillment network, and customer support, you can make an informed choice that aligns with your business goals. Take your time to research and compare different platforms to find the perfect partner that will support your print-on-demand business and help it thrive in the competitive e-commerce landscape.