Import reviews from Walmart
Easily Import Walmart Reviews with LAI: Streamline Your Product Review Process and Elevate Customer Trust
First, you need to install this Chrome extension.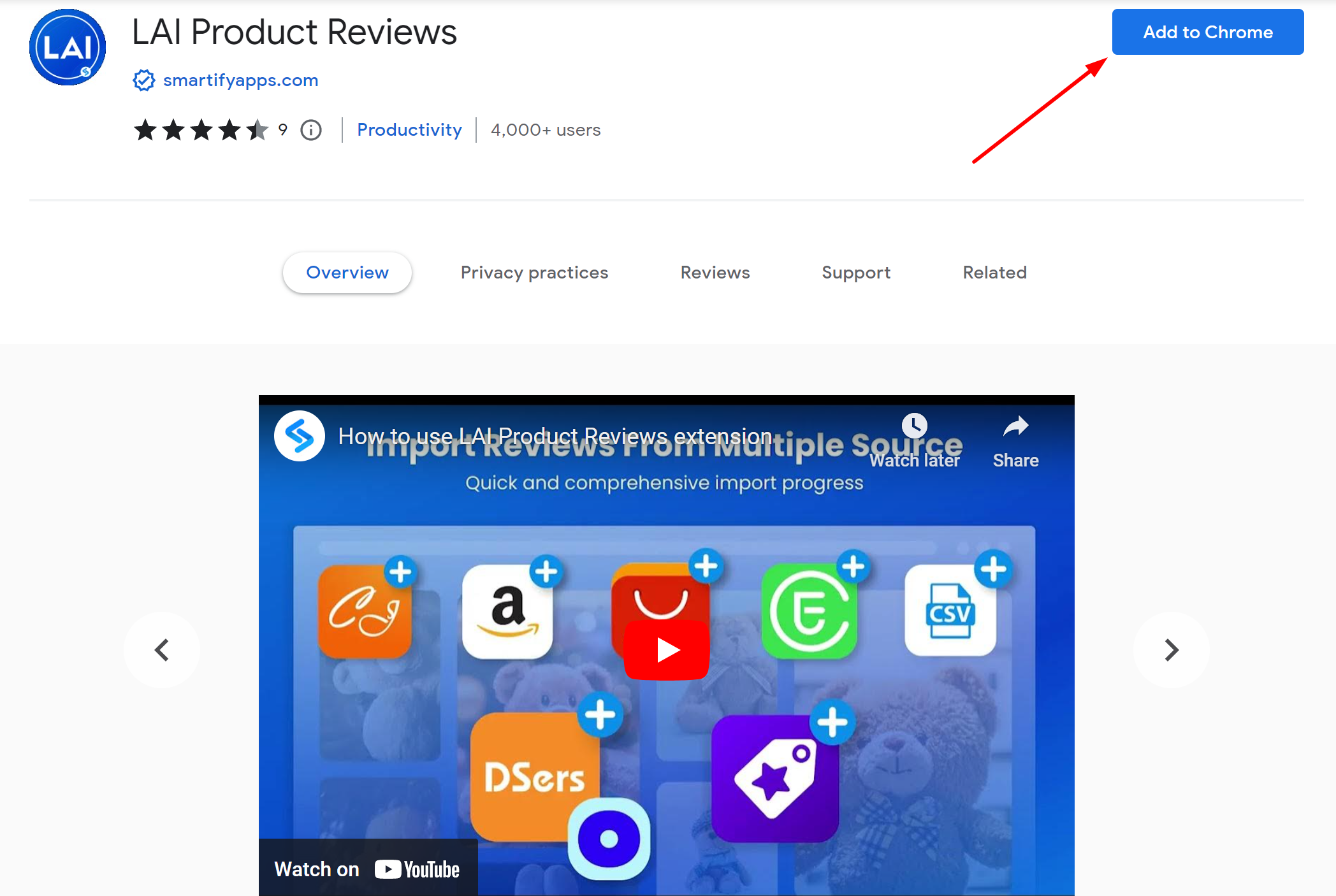 Go to LAI app > Reviews > Import reviews > Import from Walmart.
Step 1: Select a product
Step 2: Fill in the import filter
Walmart product URL: Enter the link of the AliExpress product you want to import from.
Quantity per import:
Random quantity: Enter the minimum quantity and maximum quantity, then the LAI will decide on a random number of reviews for you. This helps your products seem to have more authentic review numbers. For example, not all products have 20 reviews.
Fixed quantity: Enter a review number you want.
Step 3: Preview and select reviews
All reviews that meet your filters will be previewed here.
You can select which reviews to import, remove or edit.
You also can import choosen reviews by clicking on Import selected reviews or all reviews by clicking on the drop down icon and choose Import all reviews. All approved reviews will be published on your store immediately.
Step 4: Notification modal and Manage reviews
There is a button Manage reviews and you'll redirect to all imported reviews of the product.
If you have any questions about this feature, please contact us via live chat or send us emails to [email protected].